CASE STORY
Connecting healthcare workers with a higher calling
DELIVERABLES
Employment Brand Strategy
Internal Communications Playbook
Executive Communications Coaching
The Campfire Method® Presentation Training
Event Production
Video Production
Campaign Collateral
Activation Ideas
The Background
Texas Health Resources is one of the largest faith-based, nonprofit health systems in the United States and the largest in North Texas. The hospital system consists of 23,000 employees, 27 hospitals, 80 outpatient facilities, 250 other community medical access points with $8.9 billion in total assets.
the challenge
To navigate health care can feel like it requires a PhD – a far cry from patients' experience with other industries, where they can find information, entertainment, and products near-instantaneously. Worse, healthcare has a bad rap regarding financial transparency. Patients often don't know the cost of their care until after they receive it.
By 2019, health care, as a category, had fallen behind, and Texas Health Resources, the third largest employer in Dallas-Fort Worth and home to 27 hospitals, 80 outpatient facilities and 250 other community medical access points, was no exception.
The question: how could Texas Health Resources empower their workforce of 24,000 to bring the 21st century values of transparency, immediacy, and intuitive communication to health care?
The INSIGHT
Texas Health Resources' promise to employees is to allow them to do their life's best work, right here, right now, partnering with patients for a lifetime of health and well-being.
That means Texas Health Resources couldn't afford to wait for the category to change. They needed to be the change. Which would take more than a marketing campaign. They needed a movement. One where every one of their 23,000 employees played a part.
People fear change. A few breakroom posters weren't going to give employees a sense of ownership or motivate them to drive the movement. For the message to be understood, synthesized, and converted to action, Texas Health Resources' employees needed to see their leadership team take the stage and communicate their ideas with confidence and poise.
the approach
Mapping Texas Health Resources' consumer and internal communications performance on our Magnetic Scorecard revealed a strong brand with consumer momentum, but few brand champions. Further, while they recruited and kept employees well, they had yet to turn employees into champions, either.
That's why it was vital that Texas Health Resources' leaders were seen not only as decision-makers, but as brand champions and thought leaders, coaching employees through new initiatives.
the goals
Increase awareness of five specific strategic initiatives
Increase desire to participate in innovative products and services
Increase engagement in communication about the five initiatives
Increase the perception of Texas Health Resources leaders as thought leaders
The Campaign
Every movement needs a rally cry. This one needed to remind employees that they were on the front lines every day, changing the world of healthcare – not for the company, but for patients. A reminder that, regardless whether you do your life's work at a facility or at the corporate headquarters, "The Way Forward Is You".
A critical message within the campaign was the relationship of people to technology. Most health professionals are taught to view technology as tools, whereas consumers see technology as an enabler of service. So while many operational changes were in effect to inject technology into facilities, the employees needed to understand it wasn't just to help the brand keep up with competitors. It was to improve their quality of care.
Texas Health Talks
Leaders became thought leaders
Movements need stories. Stories need storytellers.
In Texas Health Talks, five executives literally took the stage to explain and generate excitement around new initiatives. We orchestrated the event at Texas Health Dallas Hospital and recorded each "talk" to distribute to employees.
This couldn't be a run-of-the-mill, same-as-always presentation. This needed to inspire. To stir employees on an emotional level, and recruit them to be change agents and innovators. So over the weeks leading to the event, MindHandle coached the five executives on storyline development, public speaking, and audio-visual creation.
At the event, the five executives presented in ways they never thought possible: minimal slides, minimal content, with thought-provoking stories that commanded the audience's attention.
The Results
Unlike consumer marketing, internal communications initiatives cannot be measured in increases in billings or commercial transactions. However, when your client reports that leadership and employees are empowered to adopt change – we classify that as a success.
"Today, we breathed life into strategy through creative and intentional storytelling. I am proud. I am grateful. I am blessed to work alongside the team that is transforming how we communicate at Texas Health."
– Deena McAllIister, Senior Vice President of Brand Experience, Texas Health Resources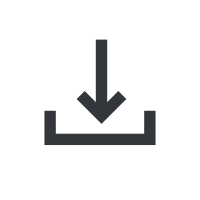 Get a copy of this case story
Need to take this story with you to a presentation or pitch meeting? Download the PDF below and have it on hand whenever you need it.
Download the PDF
Today, we breathed life into strategy through creative and intentional storytelling. I am proud. I am grateful. I am blessed to work alongside the team that is transforming how we communicate at Texas Health.
I really like what MindHandle does for the brand. They push the creative.
Their professionalism and strategic thinking can really help move businesses forward. They help channel efforts so that the execution happens in a consistent way.
This campaign made me proud to come to work today. It gave some of my teammates actual chills.