CASE STORY
Discovering Joy
DELIVERABLES
Recruiting Strategy Audit
Employer Brand Development
Original Team Member Photography
Creative Recruiting Campaign

THE BACKGROUND
During the depths of the Great Resignation, retail and hospitality brands were fighting tooth and nail to keep their establishments staffed. Nothing Bundt Cakes was not immune from the effects of this economic trend.
THE PROBLEM
Nothing Bundt Cakes had created a loyal following and a strong brand built on the message Bring the Joy. But even with a loyal fanbase, the steady stream of applications began to slow to a trickle. It was up to MindHandle to open the floodgates and bring the candidates back.
THE INSIGHT
To consumers, Nothing Bundt Cakes already stood for Joy. That sense of unbridled enthusiasm was there every time they unboxed a Bundt Cake or bit into a Bundtini. To get candidates back in the door, we needed to show that the joy of Nothing Bundt Cakes went far beyond the product itself. Nothing Bundt Cakes offered a creative environment and expressive freedom to anyone who worked there. There was joy in the job as well.
THE SOLUTION
With every storefront hanging "now hiring" posters in their windows, it was important to break through in a big way. Our Joy is the Job campaign created a truly magnetic brand for the beloved bakery by aligning the consumer and employer brands. MindHandle worked with Tom Hussey Photography to capture actual employees expressing the joy they experience every day in their roles at Nothing Bundt Cakes. From frosters to dishwashers, the campaign highlighted the delight of everyday in Nothing Bundt Cakes' bakeries.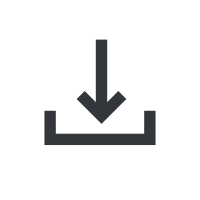 Get a copy of this case story
Need to take this story with you to a presentation or pitch meeting? Download the PDF below, and have it on hand whenever you need it.
Download the PDF
"Employees are critically important stakeholders. They must be excited about the new company's vision and buy into it."
– Julie Klinger, Chief Operating Officer