CASE STORY
Opening the door to talent
DELIVERABLES
Employment Brand Strategy
Employee Personas
Employee Value Proposition
Employment Brand
Employment Brand Style Guide
Campaign Collateral
Campaign Activation
Original Team Member Photography
The Background
In any community, single-family rentals (SFR) generate billions of dollars in local income, millions in local taxes and revenue, and thousands of jobs, including skilled labor. Single-family rentals are attractive to investors on Wall Street, with unrealized returns unrealized compared to more established markets. According to a report done by Walker & Dunlap, SFRs make up roughly 16 million units – nearly 13.0% of all housing stock and 36% of all rental households. The next phase in satisfying investors is proving you're doing the right thing for your people. To Prospective Associates, changing demographics & household preferences affect talent as much as residents. Invitation Homes can offer employment benefits that align with the benefits of renting, such as autonomy, low liability, and debt freedom vs. buying.
The equation is simple: Rapid Category Growth = New Career Opportunities, the perfect theorem for Invitation Homes, renting single-family properties to those who want yards for their dog or those who want more room for a growing family. They found a solution for their consumers, and what a door it opened for talent.
The Problem
Invitation Homes is a brand that knows how to redefine old rules and play by their own. It has disrupted the rental market space and has created an extraordinary culture doing extraordinary things.
In a relatively new ($3.4 trillion) category, more success is found in those who define the rules. Invitation Homes is a pioneer in single-family rental space. As other players crowd the market, it will be tempting to compete in common spaces. It also dilutes the talent pool. So how do you bring talent to your door and make them feel at home?
Invitation Homes has an uncommon history and all the makings of an extraordinary culture. Extraordinary people are drawn to extraordinary culture and high standards. It provides an opportunity to build and reinforce culture on the backs of talent that thrives under the weight of new paradigms.
Yet even with the making of extraordinary culture, employees were left saying, "It's difficult being an engaged associate at Invitation Homes right now."
The INSIGHT
Going into the attic gave a better understanding of what needed to be patched up or reorganized. Invitation Homes invites growth and opportunity – creating an environment that doesn't just cohabitate but truly thrives.
As mentioned earlier, Invitation Homes had all the makings of an extraordinary culture but discovering what made it lackluster came first. Communication seemed lost and perplexing. Many associates didn't know who or where to turn for information. Employees' first thought was, "Let me ask my manager!" Thorough communication needed to be the standard so employees could be confident that they have what they need or know where to go when they don't.
Empowering managers to adopt a new mindset was also a priority. While they were experts in their practices, they needed to be teachers in their craft. We didn't want them just to be the best catcher on the field, but the coach who would help others rise to be the best.
There also needed to be an emotional connection. Invitation Homes desired to be a home away from home where associates could build a foundation and thrive.
With these main objectives in mind, four main goals were identified:
Emotionally connect with associates
Build and streamline communications
Make life joyful for associates
Increase retention and recruit top talent
The Solution
Built on resilience and thought-leadership, two major themes were created: Keep playing by your own rules and embrace and share industry truths.
To strengthen the emotional connection between associates and Invitation Homes' brand messaging was built on relationship, welcoming, and acceptance. This was to keep the value proposition top-of-mind for all associates and guide associates' actions to align with the organization's strategic imperatives. It was also to elevate the perception, and unlock the potential of developing leadership.
Not only did internal campaigns need to be created, but persistence and consistency with the employment brand message. A message won't stick if you say it once, and it surely won't play out if you say it twice. The action had to mirror message and message had to resonate.
The Result
An internal brand campaign that reinvigorates purpose, solidifies culture, and is a unifying rally cry for the brand was born. The campaign features real associates' stories and creates messaging based on growth and, more importantly - possibility. Messaging did not just stop on a break room poster, many assets like the Employment Brand Story (including refined or newly developed personas) helped hone in on who we are speaking to and what they care about. A communications calendar, new communication channels, and an Associate Communication Playbook that helps design an Associate Journey Map were also created to reinforce the message.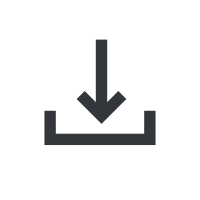 Get a copy of this case story
Need to take this story with you to a presentation or pitch meeting? Download the PDF below and have it on hand whenever you need it.
Download the PDF