CASE STORY
Banking on Values
DELIVERABLES
Employee Personas
Employment Brand Strategy
Employee Testimonial and Brand Manifesto Videos
Original Team Member Photography
Career Site
Recruitment Campaign
Campaign Collateral
Social Media Campaign
Email Campaign
THE BACKGROUND
Well-known for its people-first, culture-forward philosophy, Frost was growing quickly by expanding its presence in new markets. This required hiring a lot of new people, and it created a couple of challenges. First, long-tenured employees were striving to protect and promote the culture that made the company what it is today. Second, the bank needed to communicate this culture to attract future employees who would align with the company's vision, mission, and values.
THE PROBLEM
Although Frost experienced rapid growth, they struggled to find the right people for the right positions. As well-known as they are in Texas, they had no issue attracting the right volume of applicants, but the quality of candidates needed to improve. The result was higher than desired new employee turnover. Frost needed to reduce time to hire, reduce voluntary attrition, and improve their Employee Net Promoter Score by finding applicants who aligned with the established Frost culture. To attract the right employees, we had to make it easier for applicants to understand what it meant to be a Frost employee.
THE INSIGHT
In a world full of financial transactions, Frost needed an emotional connection between the employee and the employment brand. Frost's values — integrity, caring, and excellence - are so important to its employees, they go beyond words on breakroom posters and beliefs about the job. The ideal candidates bring their entire self to the job as they demonstrate their values while at work and in their personal lives. By showcasing current brand champions from within the company, we could tell their stories and show applicants that a position at Frost was about more than a job. Building off the consumer messaging, "It's about more than money," our "That's what it's about" campaign brought to life what it was truly like to work at Frost.
THE SOLUTION
Working with the Frost team, MindHandle built an employer brand that reminded current employees what working at Frost was all about. By showcasing and celebrating real employees demonstrating the company values in their work and private lives, we were able to share the magic of working at Frost and make the brand magnetic to candidates and customers.
In addition to using the campaign in paid and owned media recruitment messaging, we audited, streamlined, and executed internal communications to reflect the new messaging and visuals. This created a clear and rejuvenated brand story, inside and outside of the organization.
There's a magic that happens when an employee's values align with a brand's. Frost now celebrates not only having a strong brand, but a magnetic one that drives attraction on both the employee and consumer sides of the magnetic scorecard.
Employee Recruitment Testimonial Videos
Paid and Owned Media Promotion
Employment Brand Activation Playbook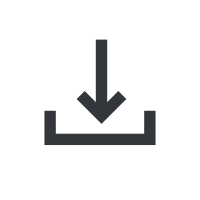 Get a copy of this case story
Need to take this story with you to a presentation or pitch meeting? Download the PDF below, and have it on hand whenever you need it.
Download the PDF
"MindHandle has taught us the importance of employment branding and how it's crucial to have a focus on your employees at each stage of the journey, from applications to new hires to tenured employees. Their partnership has helped us ensure that we communicate and amplify our culture both internally and externally."
— Ericka Pullin, Executive Vice President, Research and Strategy at Frost Bank